what's on my mind lately? 100 miles naturally. i just raced a
50 miler pretty well
. i'm happy with the outcome and my training/preparation for the race. by wed of this week i felt pretty well recovered (thank you recover-ease!). of course then i taught two pretty hard spin classes and rode yesterday with justin for a couple hours easy. problem was it didn't feel easy to my legs. although my avg heart rate was 117 my legs were zapped and tired. like being smacked in the face with the obvious.. take some time off the legs. i am writing this to fight the urge to ride out to my buddy cory's house in issaquah (75-80 miles round trip) right now to watch the red sox beat the mariners. doing this won't get me any closer to my goal - at least that is what i keep telling myself. i need to rest today and tomorrow. damn yoga class was cancelled too!
back to 100 miles. i only have 4 weeks left! i've been asking friends how
i
should go about it. i am very lucky in that i have some incredible runners on my advisory board:
sean meissner
,
rod bien
, justin angle, jamie gifford, and
krissy moehl
have all offered great advice so far. i had an urge to do a 70+ mile run this week. there was a unanimous "no" from the board on that one. the recovery from that would outweigh the benefit. ok, agreed. so i'm splitting it up instead, back to back 35'ers on mon and tues. since i've run a fast 50k, 50 mile and 100k most of the advisors also warned me to start the race slow. "this will be hard for you" one of them said. indeed. this course has never been run under 24 hours. another one menioned a few times was "take care of yourself during the race". i think i'm pretty good at this. i'll liken it to 24 hour solo mtn bike racing, which will be great experience for me to draw from. rod pointed to specificity, something i always stress to my coaching clients. do lots of training runs at the pace you will race the 100 at. tempo runs of 6:20/min miles won't help 80 miles in when my pace is 15/min miles. sage advice... thanks guys!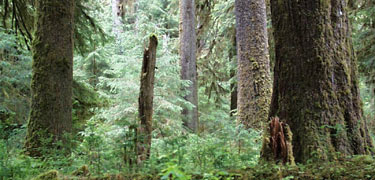 the training for the
grand teton 100
has me
almost
more excited than the actual race. this prep will include two days of 35-38 miles in the
olympic national park
, one of the greatest places on earth. then the following week i'm going to
sean meissner
's 100 mile boot camp in sisters, or. where he will hammer me and ashley nordell (she won
angeles crest 100
last year) for 3 days; 8, 42, 25 miles on some beautiful and new terrain (for me). from there it's riding the taper for 2.5 weeks. it's going to be sweet!
---
unrelated - i'm totally grooving on this
rhymefest & citizen cope track
right now.